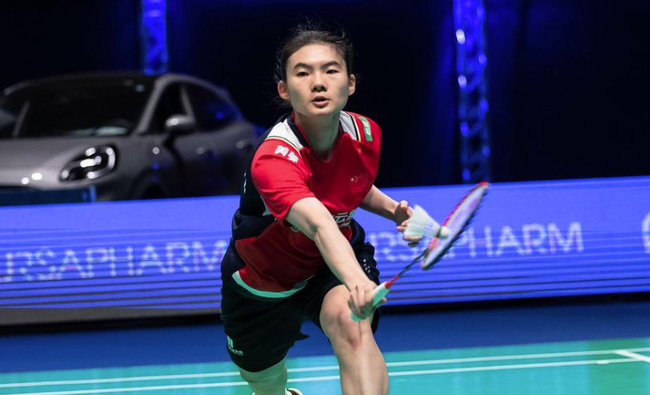 Han Yue
Beijing time on November 19th, the Australian Open in the World Badminton World Tour of 2022 launched the semi -final competition for the Australian Open. The Chinese team was not good at the division and lost two games in the semi -finals. Han Yue and Feng Yanzhe/Huang Dongping both defeated the final.
Han Yue won the championship in the Hylo Open in Germany this month, and the quarter -finals eliminated Okuhara Hope. Her state was quite good. In the semi -finals against Tuen Junge, Han Yue's in the middle of the game, scored 6 points in a row to overtake 15-9. Tuen Junge worked hard to chase points, but Han Yue maintained a lead, winning a game 21 to 18. In the second game, Tuen Junge started with 8-2, and then she held up the impact of Han Yue to lead the lead. At 21 to 16, she pulled back a game.
The final game Han Yue led 6-1, but after that, she increased the mistakes. Tuen Jun grid two waves of orgasm to overtake 13 to 8. Han Yue recovered 1 point, but she couldn't continue the counterattack, and Tuen Junge scored 5 points in a row to lead 18-9. Although Han Yue did not give up his resistance and recovered 4 points, she still couldn't turn around and lost the final game at 14 to 21. She defeated the final with 1 to 2.
Tuen Junge will face the first seed in South Korea in the finals.
In the mixed doubles semi -finals, Feng Yanzhe/Huang Dongping suddenly broke off the power when the start of the second game. They were repeatedly overtaken by the opponent. In the end, Feng Yanzhe/Huang Dongping lost to South Korea with 0 to 2 (20-22, 14 to 21). Xu Chengzai/Cai Yan missed the final.