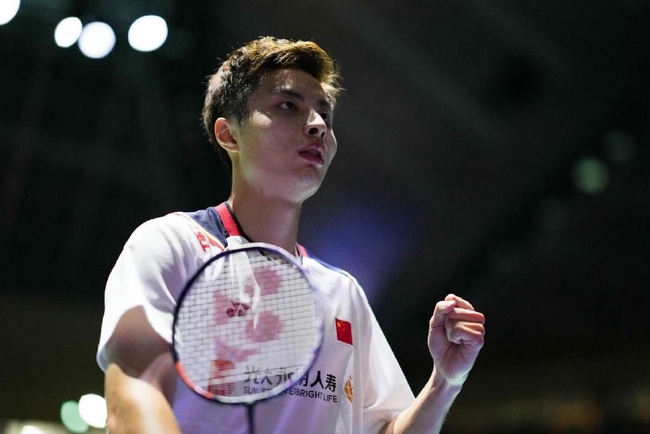 Shi Yuqi
Beijing time on November 19th, the 2022 World Badminton World Tour Australia Open ends the men's singles semifinals, the Chinese team locks the men's singles championship in advance. Shi Yuqi won Naragang with 2-1 in the semi -finals. He will compete with Lu Guangzu for the men's singles championship.
Guo Yu sent four men's singles this time to participate in the competition. Shi Yuqi and Lu Guangzu performed well. They broke into the semi -finals together. In the quarter -finals, Shi Yuqi reversed Luo Jianyou who defeated Singapore. He once again proved his strength with this victory. Last month's Danish Open, Shi Yuqi successfully won the championship. This was his first champion after revenge.
Shi Yuqi and Naragang have been fighting twice before, and all Shi Yuqi won. After the start of the first game, the two tied many times, and Shi Yuqi scored two points in a row after 12 square meters. Nara Gong's merit quickly responded, scored 3 points in a row to overtake 16-15. At this time, Shi Yuqi strengthened the active attack. His killing ball paid more attention to the fall.
The unnecessary mistakes of Shi Yuqi in the second game increased significantly. Nara Gang Gong continuously scored after 4 draws and entered the interval with 11-7. Back to the field, Shi Yuqi worked hard to chase points. Nara Gong Da could always fight for a lead in time. He pulled back a game 21 to 16.
The victory of the game has been tied many times, and Naragang has exchanged venues 11 to 10. After 12 draws, Shi Yuqi made a mistake, and Nara Gang took the opportunity to lead 3 points in a row. Shi Yuqi also hit 4 points to overtake. Naragang returned 3 points. Shi Yuqi kept the attack and put pressure on 2 points to chase 18 draws. After 19th, Shi Yuqi seized the opportunity to score two points in a row. At 21-19, he won the final game and won Naragang with 2-1.