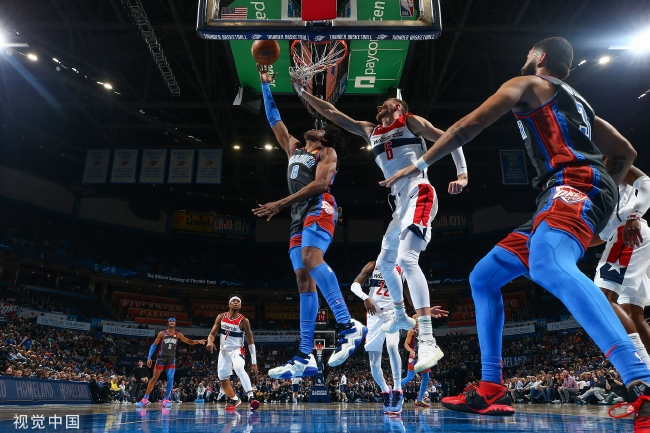 On January 7, Beijing time, the NBA regular season, Thunder 127-110 victory.
Thunder (17-22): Alexander 30 points and 4 assists, Gidi 20 points, 5 rebounds and 9 assists, Dort 18 points, 6 rebounds, 4 assists, Jaylen Williams 18 points and 9 rebounds, Muscara 10 points and 5 rebounds.
Wizards (17-23): Kuzma 23 points, 5 rebounds, 7 assists, Kaford 15 points and 9 rebounds, Polzerzi 14 points and 10 rebounds, Barton 14 points and 4 rebounds, Morris 10 points and 3 assists.
In the first quarter, Wizards felt poor, and the Thunder was excellent.In the second quarter, the Thunder continued to enlarge the difference. At the end of the halftime, the Wizards were 26 points behind.In the third competition, the Wizards have not yet given up, but the Alexander has always been stabilizing the difference.In the last quarter, the Wizards once narrowed the difference, but Alexander could still lead the team to stabilize the situation.In the end, the Thunder 127-110 was a talented talent.