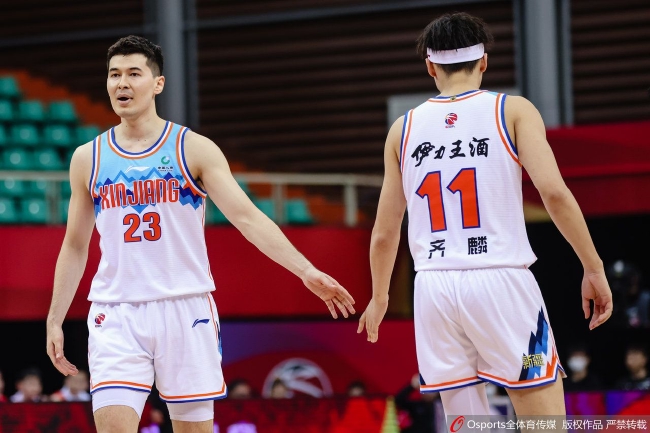 On January 5th, Beijing time, in the 22nd round of the CBA regular season, the Guangzhou team lost to the Xinjiang team 83-113, and the Xinjiang team achieved a 5-game winning streak.
Guangzhou team: Li Yanzhe 10 points and 6 rebounds, Jiaopuqiao 10 points, Messon 18 points, Zhu Mingzhen 13 points, Chen Yingjun 6 points.
Xinjiang team: Abdo salad wood 15 points, 6 rebounds and 4 assists, Zhu Xuhang 22 points, Crymonts 17 points, 7 rebounds and 9 assists, Qi Lin 12 points and 6 rebounds, Huang Rongqi 10 points.
In the first quarter, the two teams were exchanged six times, and Xinjiang led 20-18.In the second quarter, the Xinjiang team set off off offensive frenzy. Abdul Salam and Clemons took turns to score. Xinjiang scored 43-17 in a single quarter and 28 points ahead of the Guangzhou team in the first half.
If you fight again, the Guangzhou team cannot play the momentum of continuous pursuit, and the Xinjiang team will expand another 5 points.In the last quarter, although the Xinjiang team changed the main forces such as Abdo Salad early, it still firmly adhered to the leading advantage and did not give the Guangzhou team any chance to counterattack. In the end, the Guangzhou team 83-113 lost to the Xinjiang team.