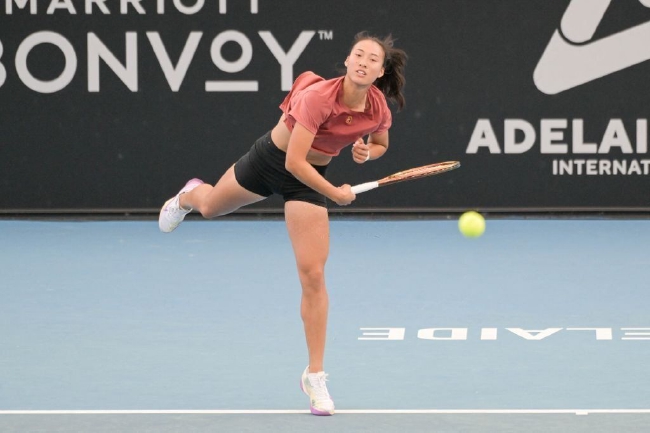 Zheng Qinwen refused to be reversed to the rescue point to win the season to start the season
On January 2nd, Beijing time, the WTA500 Adelaide Station continued to start the first round of the women's singles.Chinese player Zheng Qinwen refused to be reversed, and eventually won 6-1/4-6/7-6 (7), No. 6 seeds and 17th in the world, and the first game in the first game of the season, he won the start.Zheng Qinwen's 16th battle will wait for the winner between Azlenka and Calinina.
In the first game, Zheng Qinwen broke twice in the second and 6th innings, and eventually won one set with 6-1.In the second set, Zheng Qinwen was the first to break, and quickly achieved a 4-2 leading advantage, but afterwards, he lost four games, but was pulled back by Cumavit 4-6.
In the third set, both sides failed to break the opponent's serve and had to enter the seven.In the seven innings, Zheng Qinwen stubbornly equalized in the case of throwing off the score twice. Although he missed a match point when he led 6-5, he saved a game point and fulfilled the second game point.Take 9-7 to win the seventh, thus eliminating the elimination of Contevit!
After the first game of the first game of the season, Zheng Qinwen also received 55 points, ranking 29th in real time; at the same time, this is also the fifth victory she achieved in the nearly six times when facing TOP20 players.