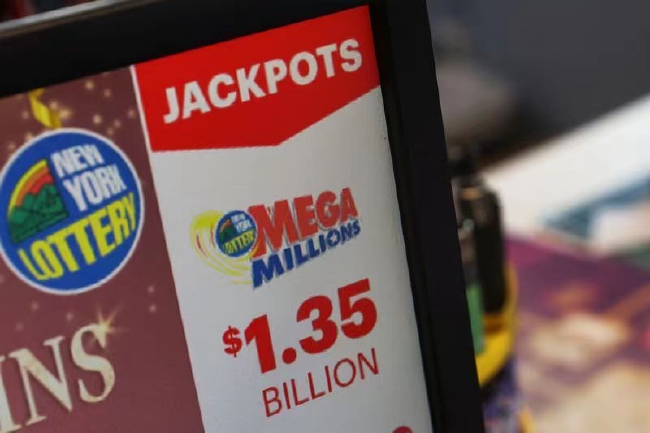 Super million will offer 1.35 billion US dollars of shocking great prizes
On the evening of January 13, local time in the United States, the Super Million Lottery issued $ 1.35 billion (about RMB 9 billion) Super Award.After the first prize for 3 consecutive months, the super million prize pool continued to accumulate, which eventually promoted the birth of the second major award of this color history.
The current lottery number is 30 43 45 46 61, special number 14.The last time the super million prize was traced back to October 14, 2022, when two lottery tickets were divided into $ 502 million in bonuses.As for the biggest award of the super million history, it was born in 2018. At that time, South Carolina had a number of US $ 1.537 billion award.
It is officially confirmed that the only winning lottery is sold in a gas station in Lebanon, Maine, which is also the first time the history of Maine history has won a super million prize.According to relevant census data, there are only 6,400 resident population in Lebanon town, which can be said to be an out -of -the -box rural community.Prior to this, this gas station selling super giant prizes only sold a total of $ 1,000 of a winning lottery lottery. For such a slightly backward poor community, the 1.35 billion giant awards can be described as difficult to touch for a few lives.
It is reported that the super million official provides two redeeming methods for winners. If you want to receive a $ 1.35 billion bonus in full, the winner must choose the installment method to redeem the prize.If the winner chooses to receive it at one time, then the amount of his arrival will be greatly discounted, and it is expected to receive US $ 724.6 billion (about RMB 4.85 billion).Even so, $ 700 million is enough to win generations and enjoy a rich life for several generations. Therefore, at the time of redemption, there were almost no winners who chose to receive in installments.
In addition, there are 14 dollars of the $ 1 million prize in the current period.Among them, 4 sold in New York and 2 in California, Florida, Illinois, Kansas, Kentucky, Missouri, North Carolina, Pennsylvania, and Texas each sold 1.
For the $ 1.35 billion award of the Super Million USD, Sina Lottery will continue to pay attention to follow -up reports. Please look forward to more details!