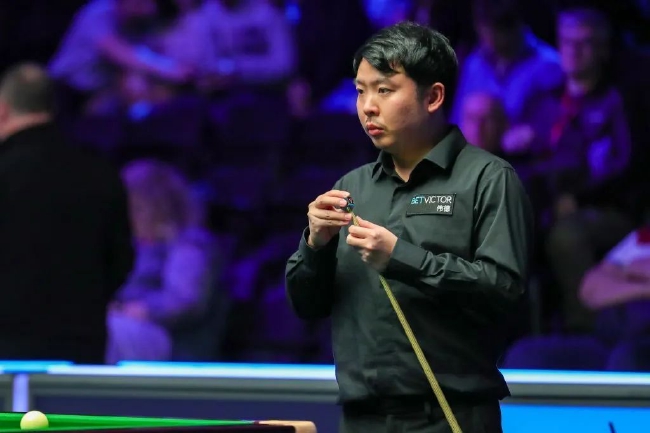 Zhang Anda is in the game
In the early morning of January 10th, Beijing time, the Snooker 6 Red Ball World Championships Qualifications in 2023.The day was carried out three rounds of the day.Nine Chinese players started from the third round. In the end, only one of Zhang Anda had one of the qualifications for the competition. In this way, only Zhang Anda and Ding Junhui who got the foreign card in the top 32 were two Chinese players.The places of the Sai were obtained by Chris Wicker, Ali Carter and Jimmy Robertson.
The 2023 Snooker 6 Red Ball World Championship Qualifications will be held on January 7-9 in Barnesley, UK. Four winners will enter the main match in Bangkok, Thailand on March 6-11.The qualification competition is divided into 5 rounds. All competitions adopt a 6 -win system of 11 games.
This competition was twists and turns, which was scheduled to be held in Thailand on September 5-10, 2022. The week before the war, it suddenly announced the postponement.It was not until December 9 that WST officially announced that the event was reorganized in Bangkok, Thailand on March 6-11, 2023, and its qualification competition will be in Barnes, England, January 7-9, 2023Profit.
However, as Chinese players suspected of fake balls were temporarily banned 10 people, and many players retired, from the first day of the qualification match, many games could not be carried out, and the original schedule was also disrupted.In the first round of Japan, Japan should be played in 48 games, and only 33 games were actually played.The 48 games that Japan should play in the next Japan actually only played 41.The 3rd round of the 3rd round is the contest of the 3rd-5th round.
After the first two rounds, a total of 9 Chinese players ranked among the third round.However, in the three games of the 3rd match day, only Zhang Anda and Zhou Yuelong were promoted to the final decisive wheel.As a result, although Zhang Anda missed 2 match points, he still defeated Robby Williams with a large score of 6-3 and harvested a valuable match seat.Zhou Yuelong lost 5 games in a row in the game against Ali Carter. Although he saved 1 match point, he still lost 1-6 with a large score and missed the game.In this way, Ding Junhui, who had already won the positive card earlier, a total of two people in China will participate in the competition of the main race.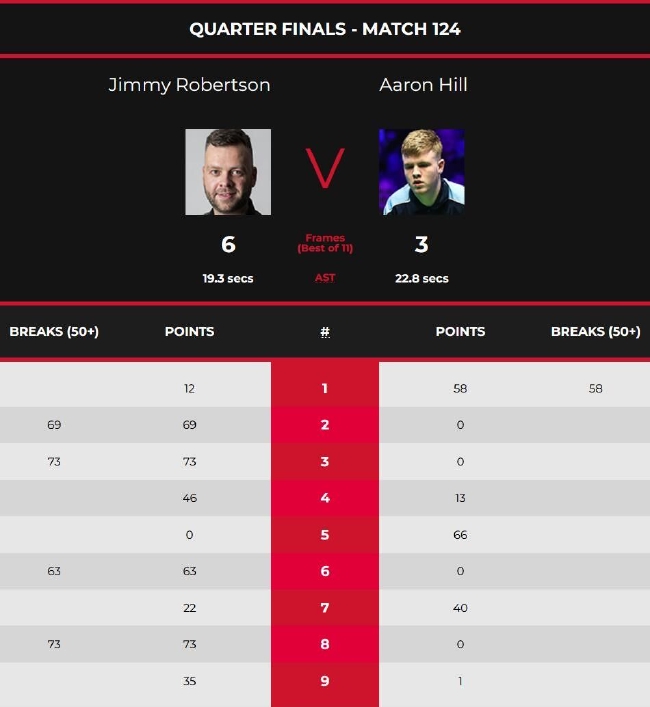 Jimmy-Robertson 6-3 Aaron Hill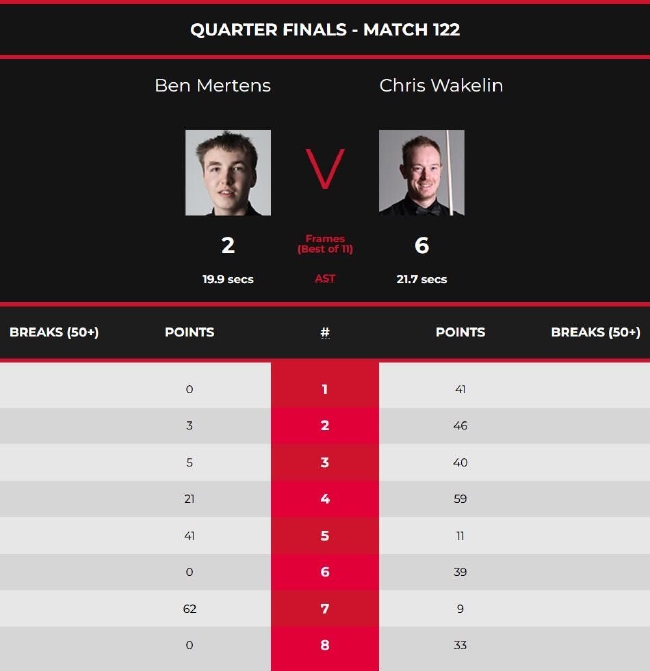 Chris Wickerlin 6-2 Ben-Melten
In the other two decisive rounds of the game, Jimmy Robertson defeated Irish Hill with a large score of 6-3 with a large score of 6-3.In the end, he defeated Belgian player Ben Melten 6-2 with a large score of 6-2.
2023 Snooker 6 Red Ball World Championships Qualifications The 3rd Competition of the 3rd Competition is as follows: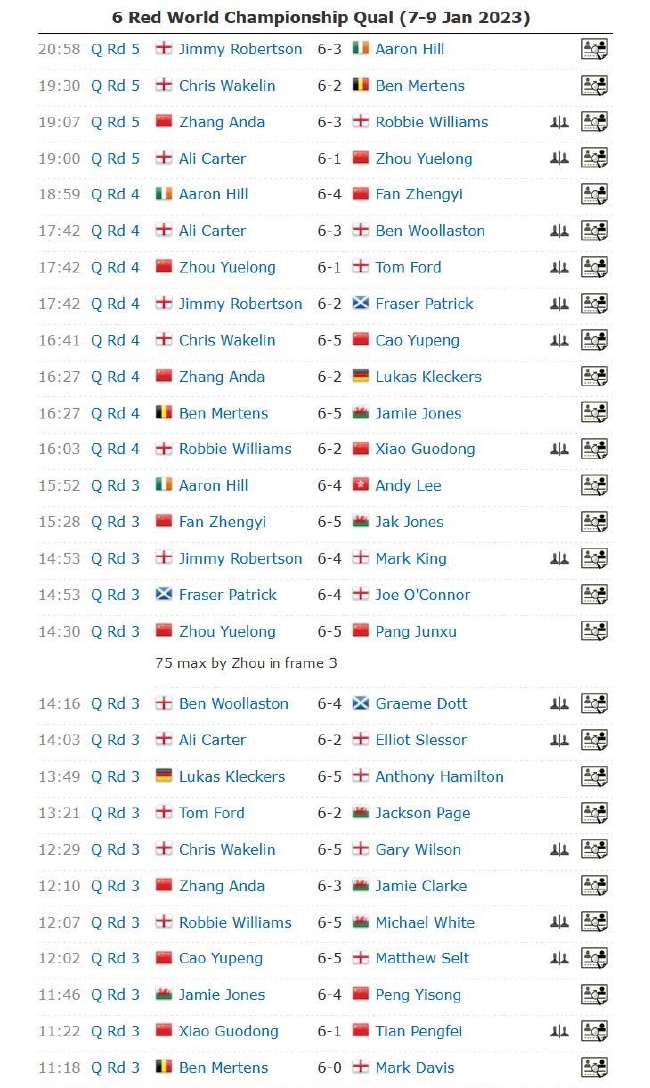 2023 Snooker 6 Red Ball World Championships The top 32 list is as follows:
Stephen Maguire
Ronnie O'Sullivan
Judd Trump
Mark Selby
John Higgins John Higgins
Mark Williams Mark Williams
Karen Wilson
Sean Murphy Shaun Murphy
Jack Lisov Jack Lisowski
Barry Hawkins
Luca Brecer Luca Brecel
Stuart Bingham Stuart Bingham
Mark Allen
Anthony McGill Anthony McGill
Hussein Vafaei
Ricon Walden
Ding Junhui ding junhui
Norpeng Sankam Noppon Saengkham
THEPCHAIYA UN-NOOH
Jimmy White Jimmy White
Mink Nutcharut
Andreas Petrov Andreas Petrov
Dechawat Pooomjaeng
Ken Dahdi Ken Doherty
Mahamid El Hareedy Mahmoud El Hareedy
James Wattana James Wattana
Akani Songshawa Sunny Akani
Poramin Danjirakul
Jimmy Robertson
Ali Carter Ali Carter
Zhang Anda zhang anda
Chris Wakelin, Chris Wakelin