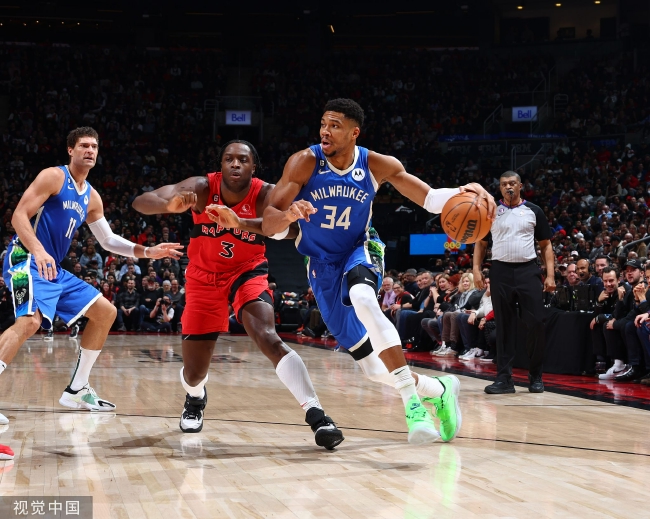 On January 5th, Beijing time, the NBA regular season, the Bucks beat the Raptors after 104-101.In this game, the Bucks Star Star, Bonnis Antto Kunbo got the data of the "Four Doubles".
In the whole game, the letters played 40 minutes, 8 of 18 shots, 1 of 3 of three -pointers, 15 of 21 free throws, scored 30 points, 21 rebounds, 10 assists and 1 block, and made 12 mistakes at the same time.
This game is the first time in the letters of the letter brother to score at least 30 points and 20 rebounds and 10 assists for the first time. He is also the second player to get this kind of data after the Bucks team Shibal (1972, 44+20+11).
The letter brother scored a total of 173 points in the past 4 games (the previous three games scored 45 points, 43 points, and 55 points).Essence