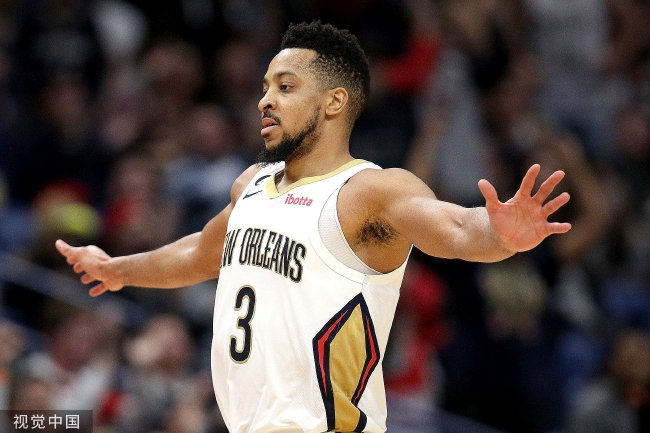 On December 23, Beijing time, the Pelicans defeated the Spurs 126-117.In this game, the Pelican star CJ-McCallom played well and cut off the first 40+ of the Pelicans.
Zion and Ingram were closed in this game. McCallom's single -nuclear team led the team. He came up and even 3 -pointers to lead the two -digit lead.Facing the pursuit of the Spurs in the last quarter, McCallom scored 19 points in a single quarter to win.
In the game, McCallom played for 37 minutes, 14 in 27 shots, 7 of 14 three -pointers, 5 of 5 free throws, and scored 40 points, 8 rebounds, 9 assists, 1 steals 2 blocks.
In the past 4 games, McCallom averaged 31.5 points, 5.5 rebounds and 5.3 assists, shooting 49.5%shooting rate, and a three -point hit rate of 51.3%.